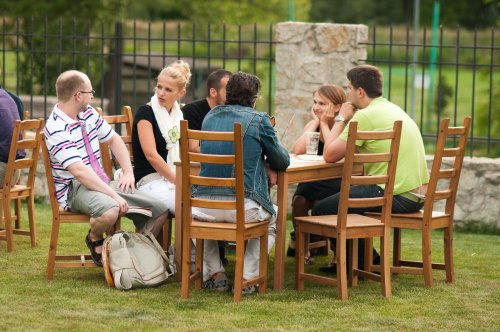 Wine tasting allows you to taste individual wines and compare their aroma, taste and overall impression. The aim of the tasting is to get to know our wines by guests - either for the purpose of the experience itself or for the purpose of choosing wines to buy. We will be happy to arrange a tasting of our wines for a smaller group of guests. Tasting participants will receive a leaflet with a list and description of wines for their notes + a voucher to buy wines at a special price. If you choose a guided tasting associated with a lecture, your guests will get familiar with a variety of wines we offer and with history of viticulture and winemaking in Devín, which dates back to the 2nd century BC.
We are looking forward to provide you with a unique tasting experience in our winery just a few steps from Devín Castle.
You can find conditions and prices of tastings in the Tasting Price List.  You will also find an inquiry form there (same as below).
Fill in the form with your request. A member of our team will contact you soon and arrange everything you need.