Winemaker: Currant wine causes no headache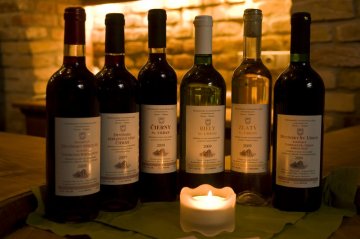 He studied architecture, made a living from software. Years later, he decided to save Devin currant wine. Today, AUGUSTÍN MRÁZIK has got successful wines, a branch in Devín and he´s preparing to open an outlet in the city center.
On your winery´s website you are mentioning that whoever didn't taste currant wine, doesn't know what love is. Since when has been your love the currant wine? Are you not originally a winemaker?
"Although my father was not a winemaker, he had a small vineyard and made wine, but only for his own consumption. I've been close to wine since I was a kid. I was in a similar situation like him, I made wine for myself. If you´ve told me ten years ago I´d have a wine trade license, I wouldn´t have believed you. I studied architecture and made software, which I still do."
"35 years ago, we moved to Devín, and at that time, the Devín currant wine was a common thing that we encountered daily. After the revolution, it all started to disappear in front of our eyes, and I realized that if we didn't do something, it would be lost and my grandchildren would curse us for doing it. "
Augustín Mrázik
You can read more in the article: https://bratislava.sme.sk/c/7258189/vinar-od-ribezlaku-hlava-neboli.html