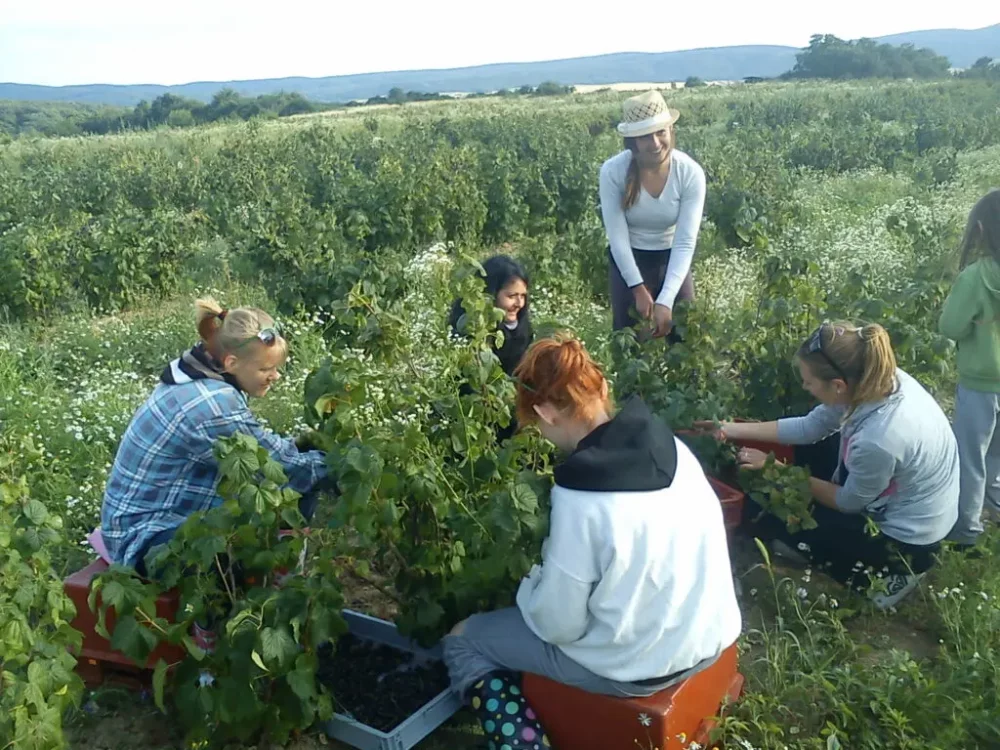 1. Collection of currants
Currant wine is not like other fruit wines. It is technologically and sensoricly similar to the grape, although, of course, there are differences. Currants are harvested in the summer heat at the beginning of the holidays and require even more manual work than grapes.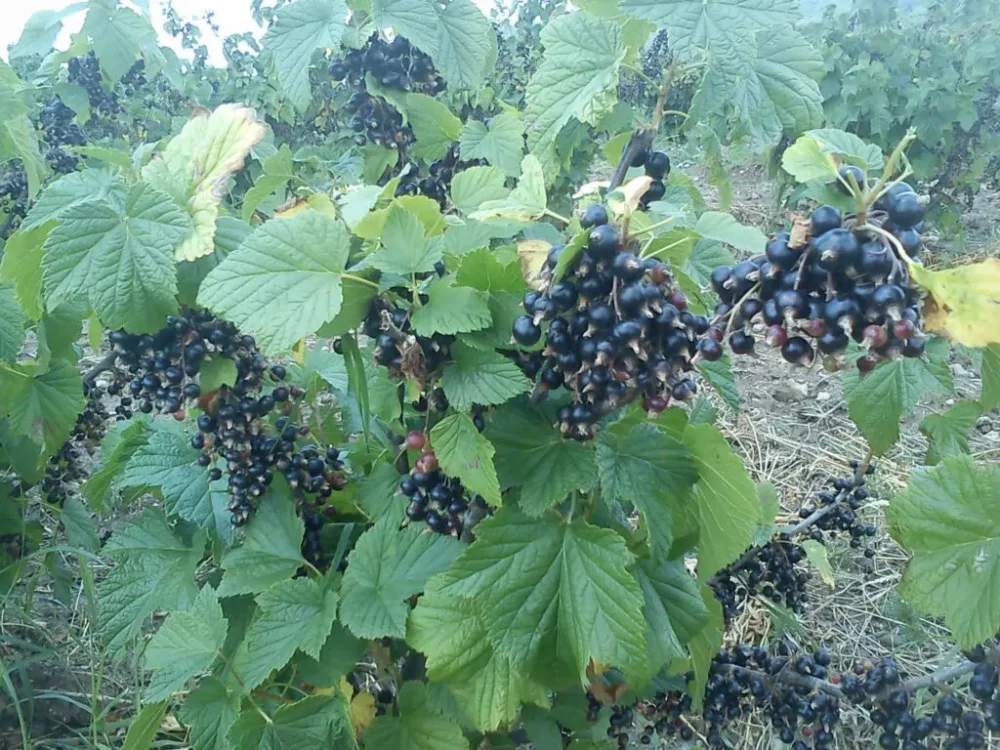 2. In the past
Currants used to be ground, sweetened and diluted with water, because they have such a content of pectins and tannins that they themselves tend to thicken and gel. They were then fermented spontaneously at natural temperature, which often led to the formation of volatile substances and disturbance of the aroma..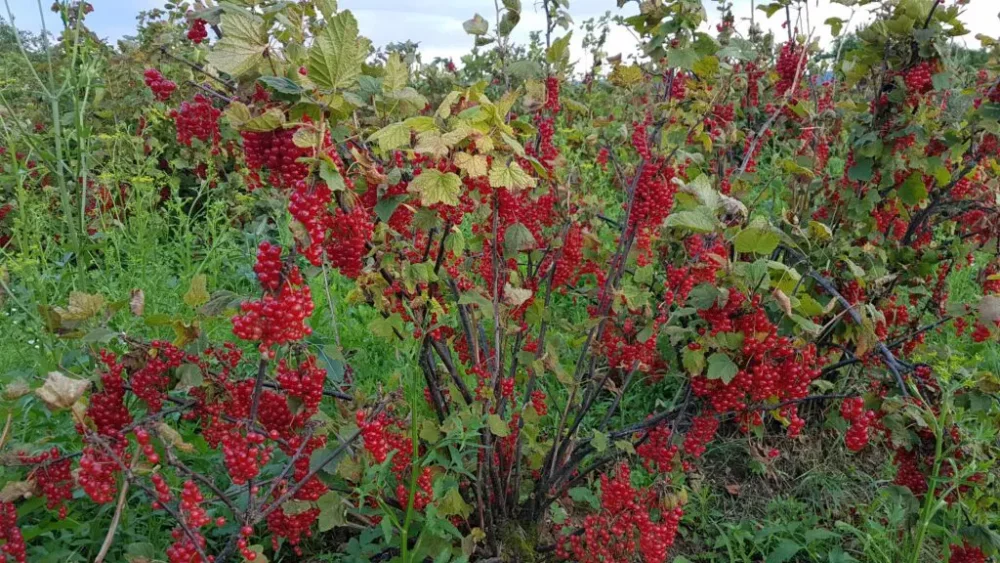 3. Nowadays
Thanks to friendship and cooperation with professional Little Carpathian winemakers, we have developed reliable technological procedures. The original sugar content of currant berries is about 9 ° NM. The mash must be diluted and the sugar content increased to about 22 ° NM as for adjective wine.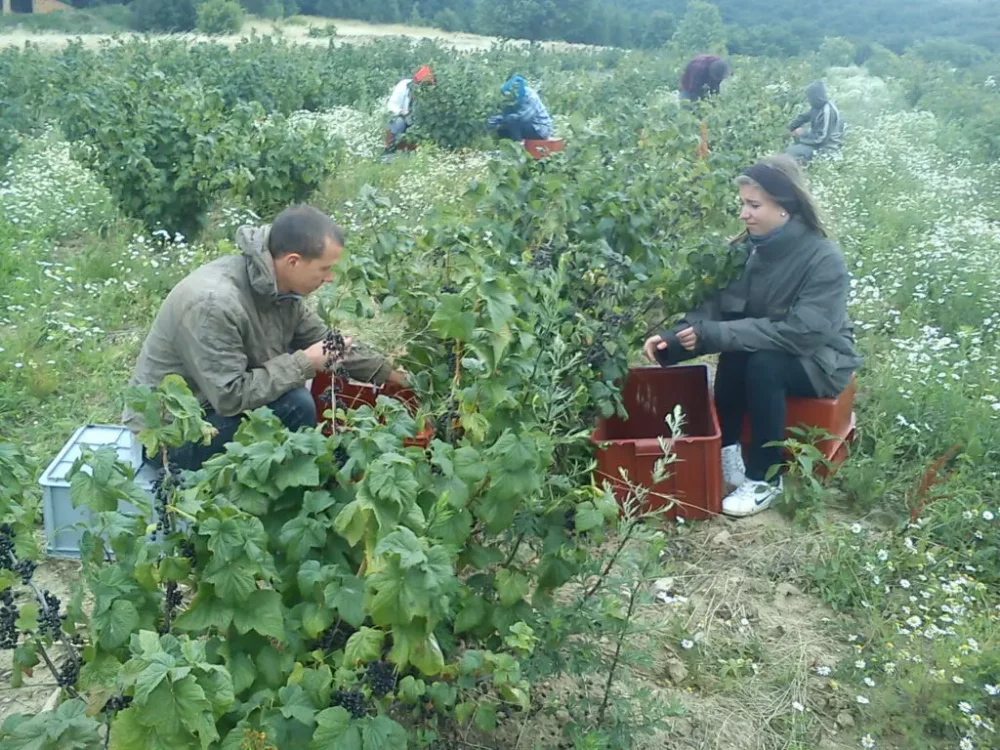 4. Pressing
We press white currants like white grapes, red and black mash are macerated, fermented and only then pressed - as the wine. We ferment by controlled fermentation in tanks at a temperature of up to 22 ° C and less. We sew gently in pneumatic presses and use selected yeasts and regular oenological procedures, including the use of rotatanks - thanks to this, the wine retains its aroma and repays us with its natural expression and richness and balance of taste.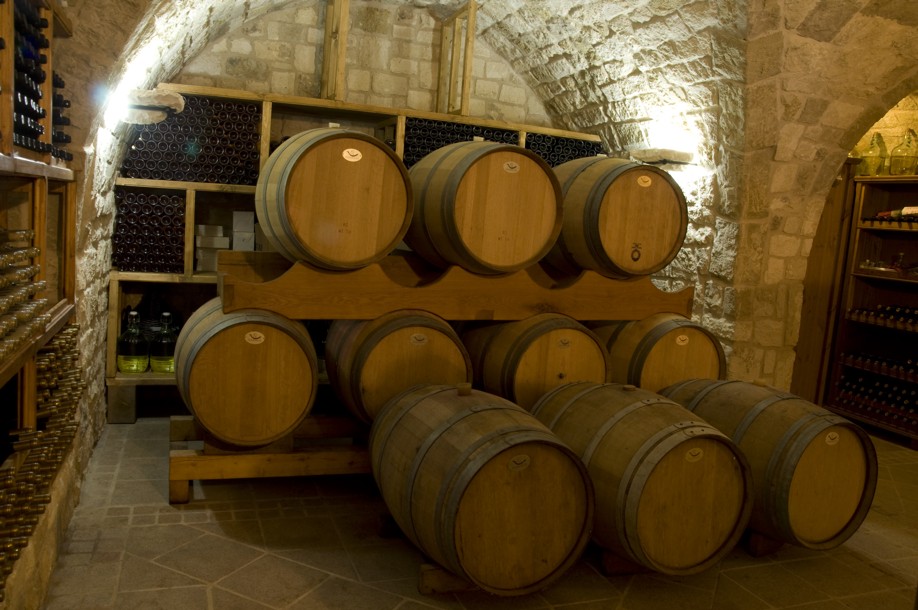 5.Natural stabilization
We do not use any stabilization. Deep-fermenting yeast stops at 14.5% alcohol, which naturally stabilizes the wine, even with the rest of the sugar, and we can therefore add a little sulfur.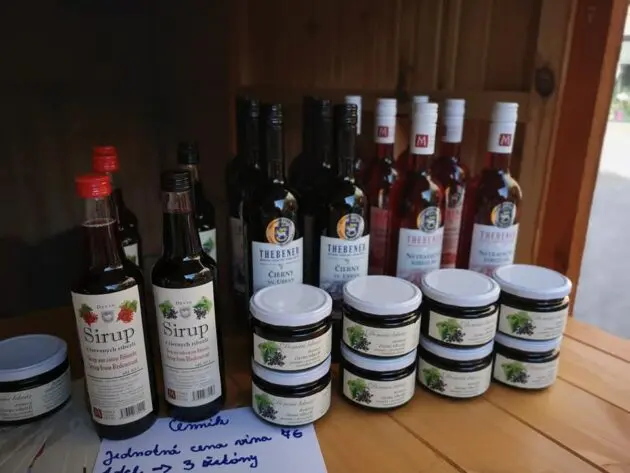 6. Unique taste
We have learned how to reliably avoid volatile substances and stabilize the fruity taste.