Personal collection with parking in Devín. WED-SUN afternoon.
Delivery SK + EU
Delivery by courier to the address SK, EU + DPD Parcelshop.
Award-winning wines
THEBENER Devín Currant Wine has already  62 medals from all over the world!
Natural products
Currant wines, syrups and jams without preservatives or stabilizers.
Currant wine from Devin with a story and a 100-year tradition.
In 1922, the local resident Mr. Alois Sonntag founded a large-scale production of currant wine.
In addition to currant wine, he also produced currant vermouth, which won a gold medal at an exhibition in Paris.
Since then, Devín Currant Wine has become a phenomenon known far and wide.
Our brand THEBENER continues this tradition under the leadership of Augustín Mrázik.
Our currant wines have won many prestigious awards at competitions around the world and have many fans.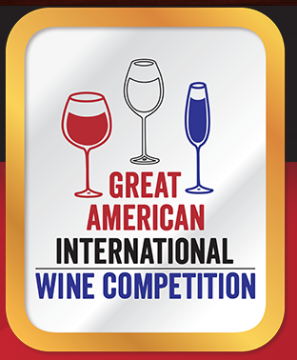 Again excellent news from the US. All our wines received awards at the Great American International Wine Competition, which took place during the weekend of 6-7. May 2023 in Rochester, NY.
Gold medals were won by the Jubilejný a Starodevínsky ríbezlák and the Silver medals go home to the Tradičný ríbezlák, Čierny sv. Urban, Čierny ríbezlák and Ríbezlák barrique! Come and taste our award-winning wines or you can order them directly here. ;)
---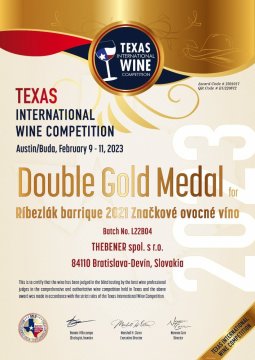 Our wines scored at this year's Texas IWC 2023 competition in the USA!

Our Ríbezlák Barrique won a double gold medal - only two wines from Slovakia won this precious metal (the second was Ostrožovič with straw Tokaj cuvée).

Our Jubilejný ríbezlák with RETRO Etiquette was awarded a gold medal commemorating the centenary of the establishment of currant wine production in Devín by Mr. Alois Sonntag. Other gold medals were won by Starodevínsky and Čierny ríbezlák.
Tradičný ríbezlák and Čierny sv. Urban won silver medals, so all six of our wines that we entered in the competition were awarded premium metals.
We are very excited about this, but don't worry, the prices remain unchanged. We recommend that you buy the barrique and jubilee currants right away, so that you can be sure to have a bottle from the same batch that the judges at TXIWC tasted. ;)
---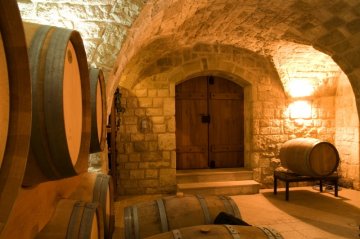 We would like to welcome you in our winery in Viecha St. Urbana. Come and taste Devín currant wine and learn more about the history of wine and Devín.
Our premises allow for a wide range of events - from chamber meetings to weddings. There is a meadow, Viecha Sv. Urbana and tent (terrace) at our stand. Upon request, we provide catering and, of course, alcoholic and soft drinks on request. We have currant wine, so come to sip and relax with your family, colleagues and friends!
You can find more information and photos on our website in Tastings and events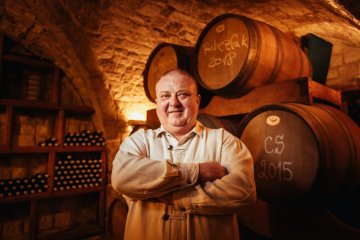 Rozália Hubeňáková - Forbes.sk 4/11/2019
He exchanged his hobbies for saving the Devin currant wine. When the local cooperative society stopped producing it in 1996, in few years he took over the production. Augustín Mrázik is an architect, programmer and also a winemaker. He takes steps in the business so that this local product is not forgotten and it breaks through the world. Therefore, he also registered the THEBENER trademark. The brand's currant wines have already succeeded in wine competitions in France, the USA, Israel, Germany and South Africa. Read more